We finally made the decision to visit the Grossglockner area and I have to say that we chose the right option. The whole trip took five days - two days for transport and three days of trekking.

There are some tips for you below.
Transport and travel costs
We went to Austria by car - this is probably the best option for people from Czech Republic. Distance Brno-Vienna-Heiligenblut takes around 7 hours (depends on weather, car, and traffic) and we were completely exhausted after that.

Your travel costs depend on distance, your car and driving skills. You will have to pay for Motorway Vignette, 10 days is enough and it costs around 9 EUR. But there are more costs waiting for you later on.

If you want to visit The Grossglockner High alpine road, you have to pay 54 EUR/car/30 days. More information about National Park Hohe Tauern fees.
Planning of the Grossglockner trek - 3 days
We planned to begin at Glockner House and move to Glorer Hut. Next day we would trek from Glorer Hut to Elberfeldel Hut and the day after that we would go from Elberfeldel Hut to Glockner House.

GPS coordinates and map of this Grossglockner circle you will find on this link.
Alternative Grossglockner trek - 3 days
When we arrived to the pass near the Boses Weibl we realized that there was a snow field. There was large snow field on a very steep side of the hill.

We didn't have any snow gear with us, so we chose and alternative trek.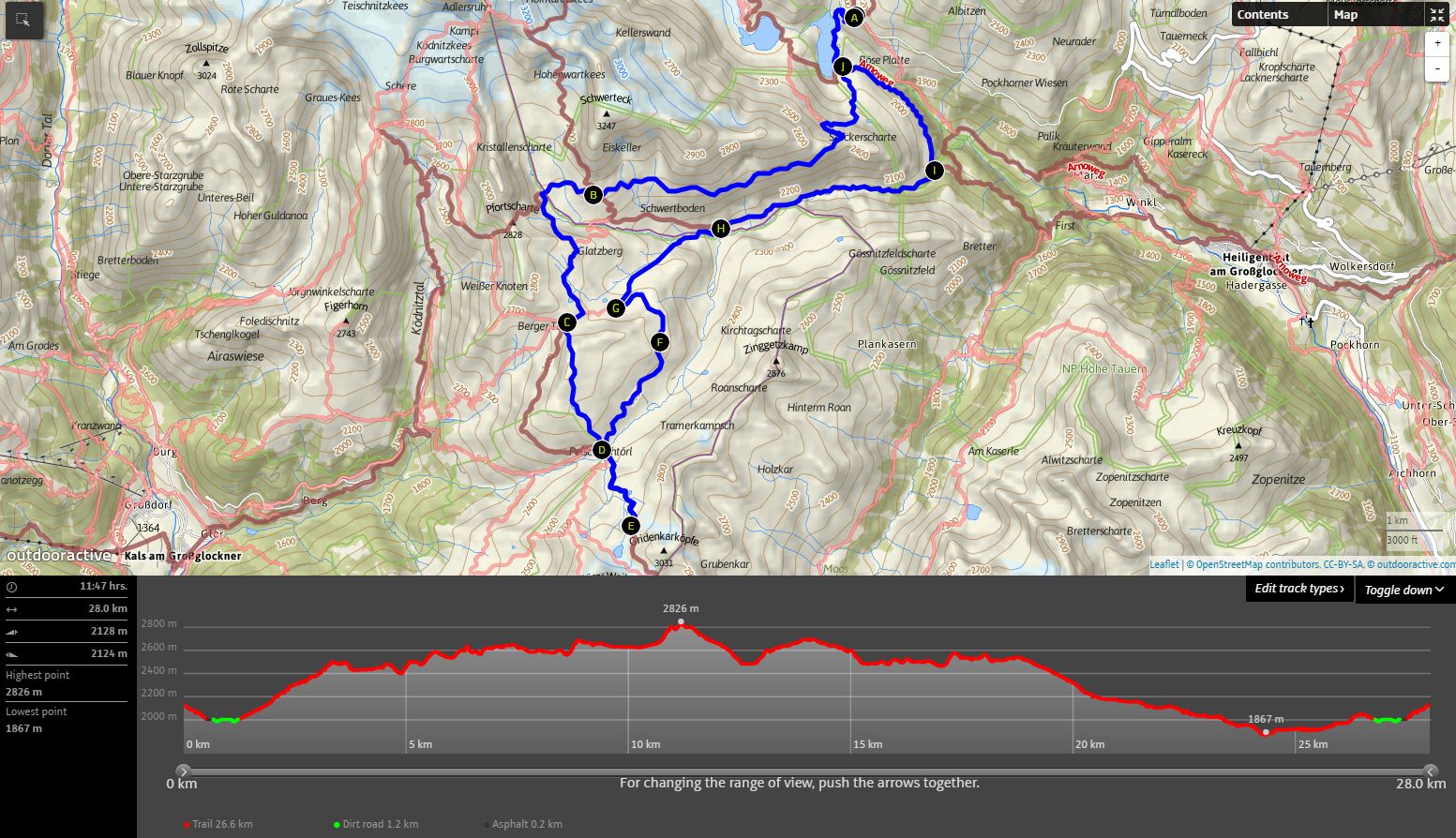 You will find alternative Grossglockner trek GPS coordinates and map on this link.
Other costs - camps, huts