There are many tools, gear, apps and on-line technologies you can use for comfortable planning of your trek and for navigation in the middle of wild mountains.
2020 apps options
This article deals with apps, windows software and on-line tools for outdoor activities. It is 2020 right now, so if you read this post later, some of these apps and tools may not exist anymore.

I won´t write about the best apps in the world either – I am going to write about apps and technologies I currently use. I am going to write about the maps and gear as well, in different posts later on.
Desktop Windows software
Garmin BaseCamp
The essential software for communication with your GPS device. You must to have it! Make, edit, delete, copy, rename your GPS treks and keep your GPS Garmin device "healthy".
Garmin BaseCamp download page.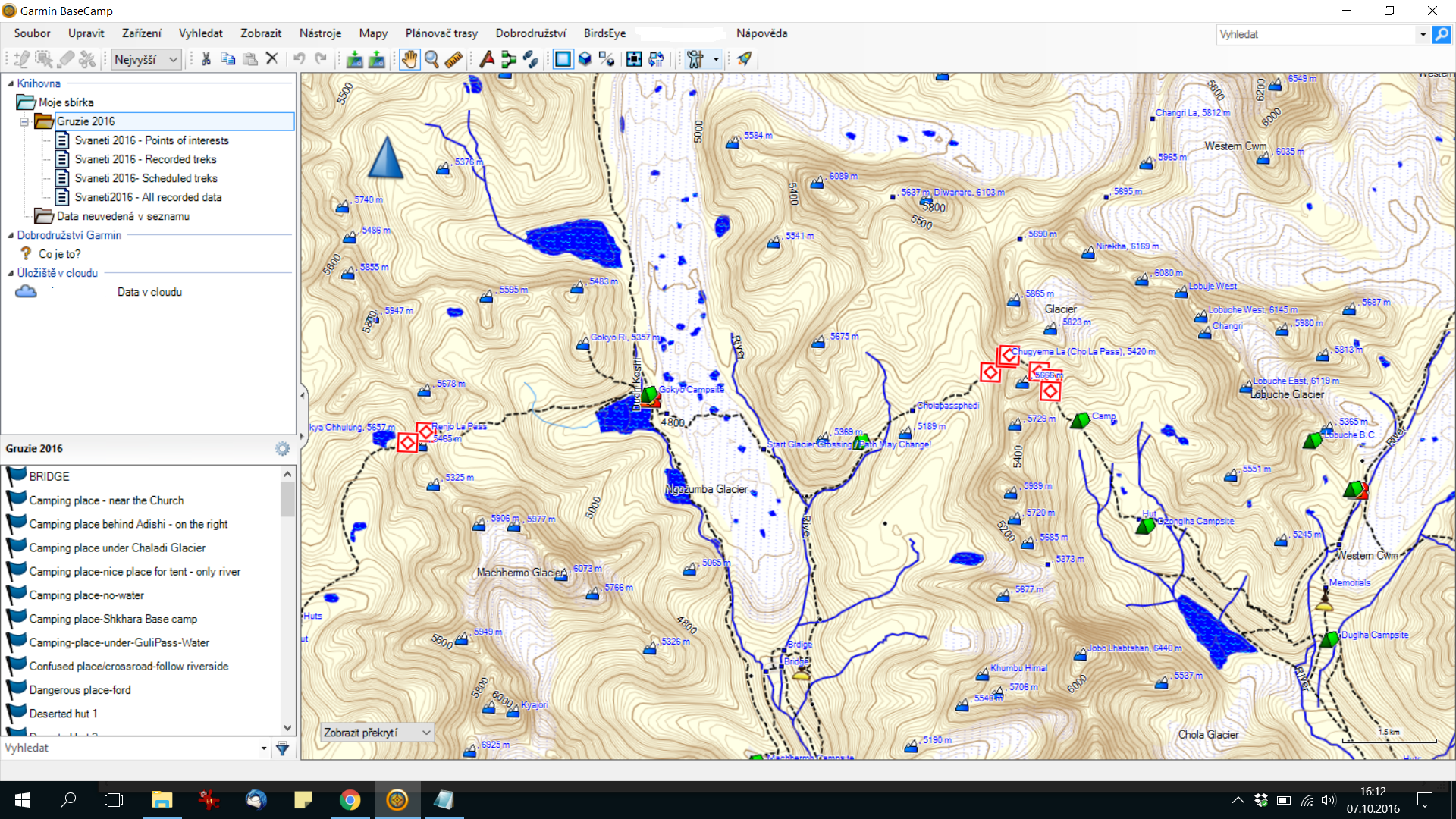 Google Earth Pro
Google Earth Pro is not a commercial app any more. Get it for free! Explore the whole World!. Download your recorded or scheduled GPS coordinates in KLM format and view your trek in Google Earth.

Good for overview before you set out. Google Earth Pro download page. KEY: GEPFREE (shortcut Google Earth Pro FREE).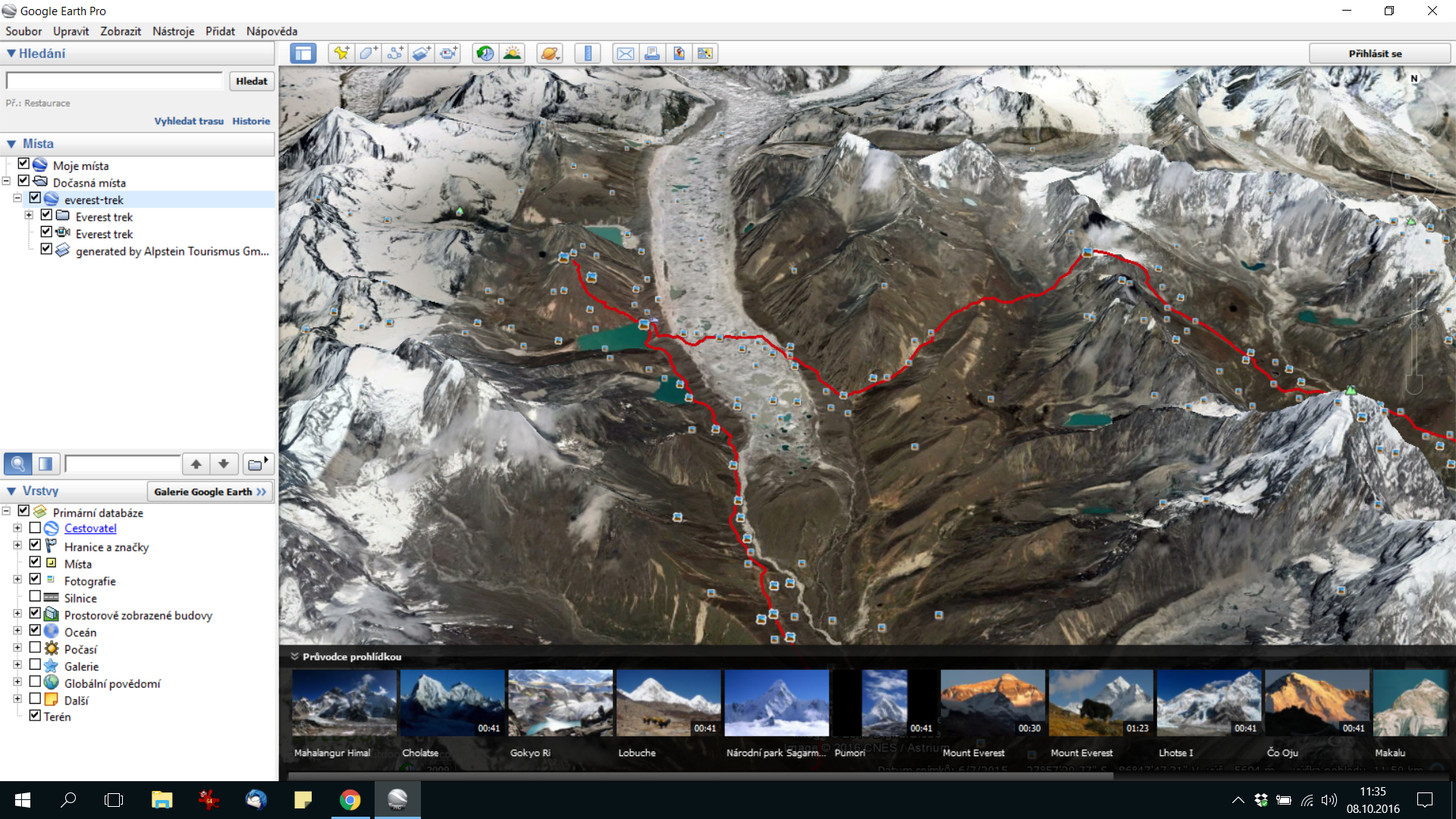 Online tools – sites and web applications
This website is something like an outdoor rock 'n' roll show. It is free and extremely usable. It is an outdoor portal made by the Alpenverein organization.

You can buy maps, you can use on-line/off-line map sources, you can plan your trek (including GPS routing), you can find huts in the Alps region and it works as a social network as well. It is great in combination with other tools.

You can plan you actual trek and then send it to your GPS device, or edit it in Garmin BaseCamp, or view routed treks in Google Earth. You can export printed materials for you and your friends.

If it is impossible to get a suitable Garmin map, you can plan it using this website and then navigate yourself with its app (off-line maps). Usually I use it in these four steps:
I find a nice trek (pictures, description, statistics) on www.wikiloc.com and download recorded GPS coordinates
Then I upload it to www.alpenvereinaktiv.com and edit it, then download GPX and KLM coordinates
I view the trek in Google Earth (KLM) and I edit it in Garmin BaseCamp (GPX)
Then I record it into my Garmin 64s
Company Seznam.cz improves their map website day by day. Mapy.cz used to be a Czech local map website. Over the last two years, they have cooperated and shared data with both Open Street Maps and Microsoft Bing Maps as well.

You can plan trips, use them in mobile app; they have developed touristic layers for OSM. Right now they are the best maps for Czech Republic and central Europe.
Number One in on-line maps. Map data of the whole World. Great satellite layer, usable navigation, possibility of navigation, connected to other Google services.

Desktop version and app for cell phones. Nothing to add… just use it.
Interesting social network for travelers. Over 2 millions users who record and share their treks, GPS coordinates, pictures, information, statistics.

If you do not know what place to visit and where to go, you can use a smart system of searching and filtration. Good site for inspiration. Mobile phone app and off-line maps (paid) as well.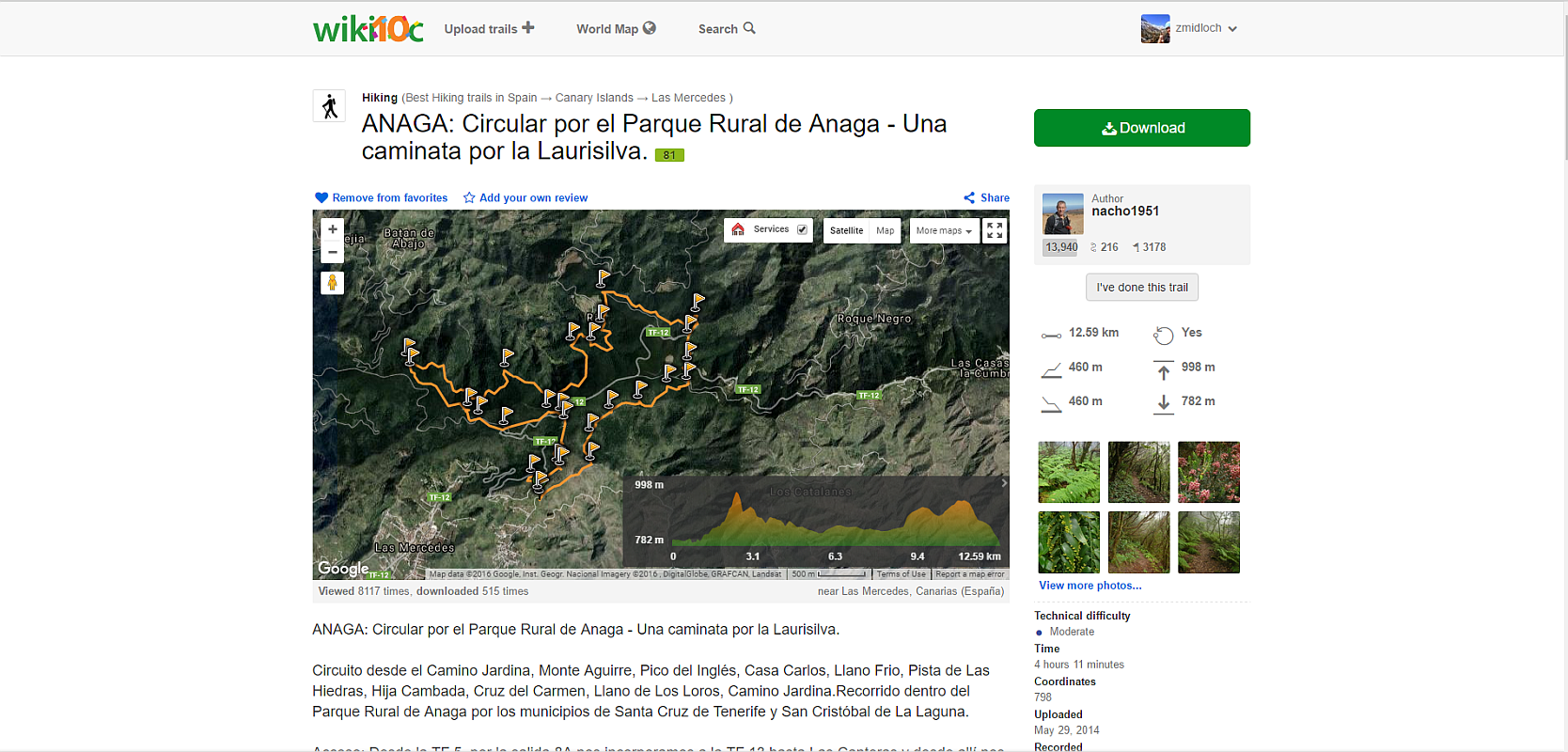 Website developed as a gate to your current location. You need to have Spot GPS device (made by Globalstar) that records your GPS position and uploads it to the website.

You can share your account link with your friends and they can then watch your movement in terrain.
Android apps
Sygic GPS Navigation app
I am a driver and I need to have some navigation device. Several years ago I bought TOM TOM One device and I used it for a few years (it was a good choice).

Later there was some "special price" action on Google Play and I bought the Sygic GPS Navigation app, whole World map Licence. It serves me well. But it is good for the car, not in the mountains.
Sygic GPS Navigation app for Android device download.
Alpenvereinaktiv.com app
Great app for your cell phone. It serves as a real outdoor navigation with great off-line maps, routing possibilities and trek statistics. It is especially good in connection with your www.alpenvereinaktiv.com user account.

If you do not have a real outdoor GPS device, you essentially must have this app. This app is FREE as well as its site services.
Alpenvereinaktiv.com app for Android device download.
Wikiloc outdoor navigation GPS app
Just as alpenvereinaktiv.com, the Wikiloc outdoor navigation GPS exists in two versions – the website version and the app version.

Together it works really well. There are two limitations. The first one – off-line maps are not for free, you have to pay for them (nothing horrible), the second one – you can not change the trek. You can only be a passive user and follow recorded treks that other users uploaded previously.
Wikiloc outdoor navigation GPS app for Android device download.
Google maps app
Everybody knows Google maps. Everybody has it in their Android device. Everybody uses it. If you have the local data sim card or if there are places with WiFi connection during your trek, it works great.
It is possible to use Google maps off-line as well but the process of downloading off-line maps is strange and non-intuitive.
Google maps app for Android device download.
Mapy.cz app
Mapy.cz is a great app, and it gets better every year. The developing company Seznam.cz invested a lot of money, a lot of energy and a lot of time into this app.

They changed a local product (Czech Republic) into a World navigation solution. This app uses their own map data (Czech Republic), Open Street Maps data with a touristic layer for other countries and Bing satellite maps. It works both – as a map app and a navigation app.

I am looking forward to future functions of this app.
Mapy.cz app for Android device download.